May Featured Availability – 1333 Dugald Road
This move-in-ready 3,450 sq. ft. end cap unit is located within the Terracon Business Park on Winnipeg's east side. The space includes 4 private offices, a boardroom, a large open-concept office/warehouse area and 450 square feet of storage mezzanine. This space has direct frontage onto Dugald Road which provides your business exposure to 30,000+ cars daily.
Take advantage of the views from the large windows throughout this end cap unit which brings an abundance of natural light into your office. The landscaped areas allow you to walk outside and immediately be in a park setting. At any time during the day, your employees can walk around the park or eat lunch at our picnic tables and benches.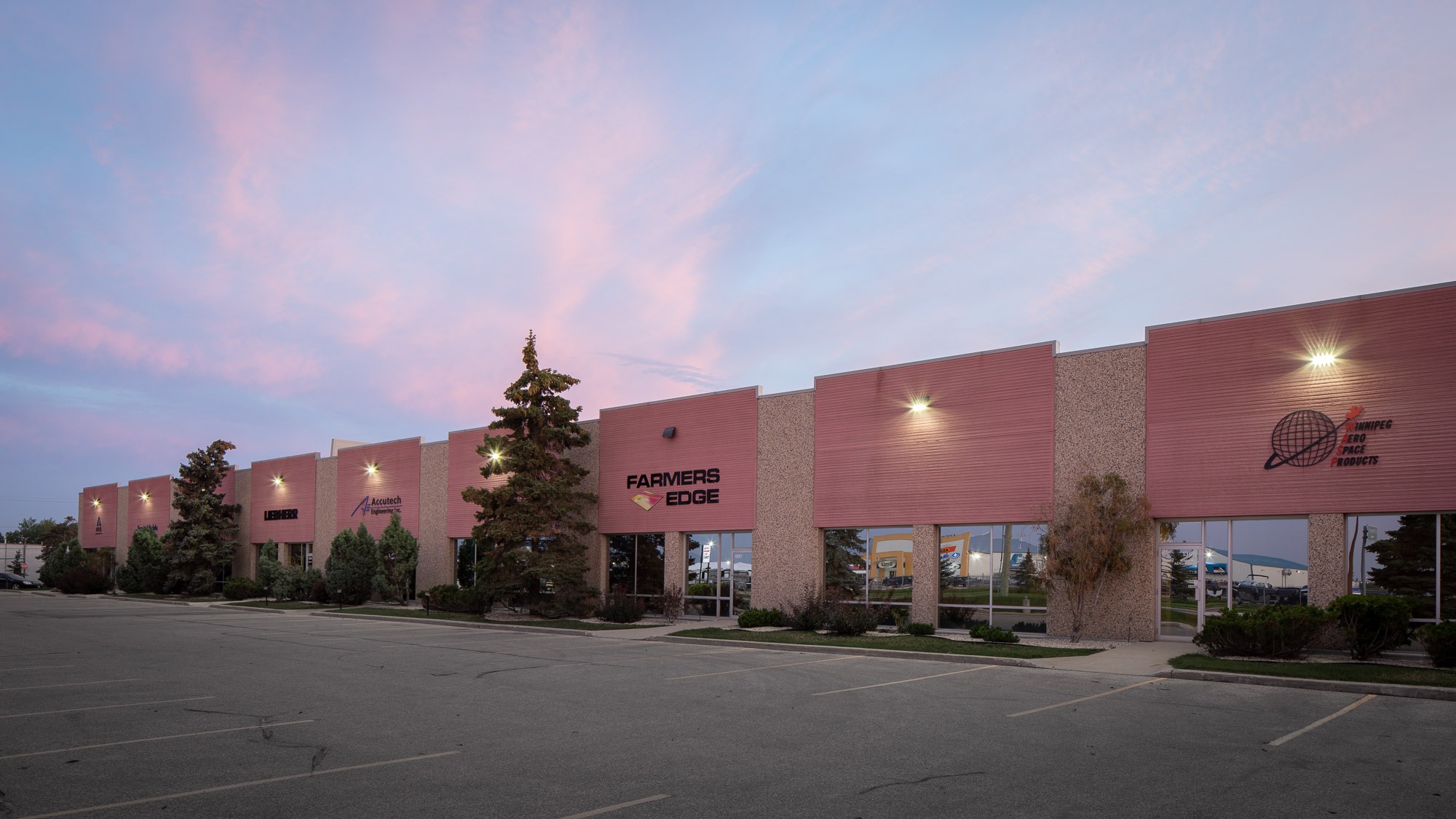 Terracon Business Park is a testament to the flexibility of our buildings, being home to office, manufacturing, and industrial tenants. Our buildings provide each tenant with complete control over their space – dedicated entrances, dedicated parking, and individual HVAC systems.
Surrounded by daycares, fitness facilities, retail stores, and countless restaurants. Your employees will love being minutes away from the amenities they need while being steps away from the peaceful park environment.
Creating spaces where employees want to spend their time is what sets businesses apart, and that is what we do, both inside and outside of our buildings.
Take the next step in creating your ideal workspace. Contact our leasing team to discuss your move to Terracon Business Park.