November Featured Availability – 210-286 Commerce Drive
Building Fifteen at Tuxedo Business Park consists of 60,000 square feet of newly-constructed flex industrial space. It is a blank canvas ready for your unique workspace and can be demised to a 6,000 square foot unit size.
Located within the park-like setting of Tuxedo Business Park on Kenaston Blvd. in Winnipeg, Manitoba, Building Fifteen is the heart of Winnipeg's fastest-growing neighbourhood and has exposure to over 80,000 cars daily along one of the city's busiest roadways.
Tuxedo Business Park features over 20 acres of manicured greenspace and is bordered by FortWhyte Alive, a 6000-acre nature park, allowing you and your employees to step outside and immediately be close to nature. Tenants are often seen out for a walk, meeting, or eating at a picnic table overlooking our ponds, or participating in outdoor activities like badminton or bird watching.
Tuxedo Business Park is home to office, manufacturing, and industrial uses. It is also home to supportive retail like, banking, fitness, Tim Hortons, and Northern Lights car wash. The variety of our tenants is a testament to the flexibility of our buildings and the quality of the business park design.
We are also close in proximity to daycares, fitness facilities, retail stores, hotels, Winnipeg's most popular shopping centres, and over 100 restaurants.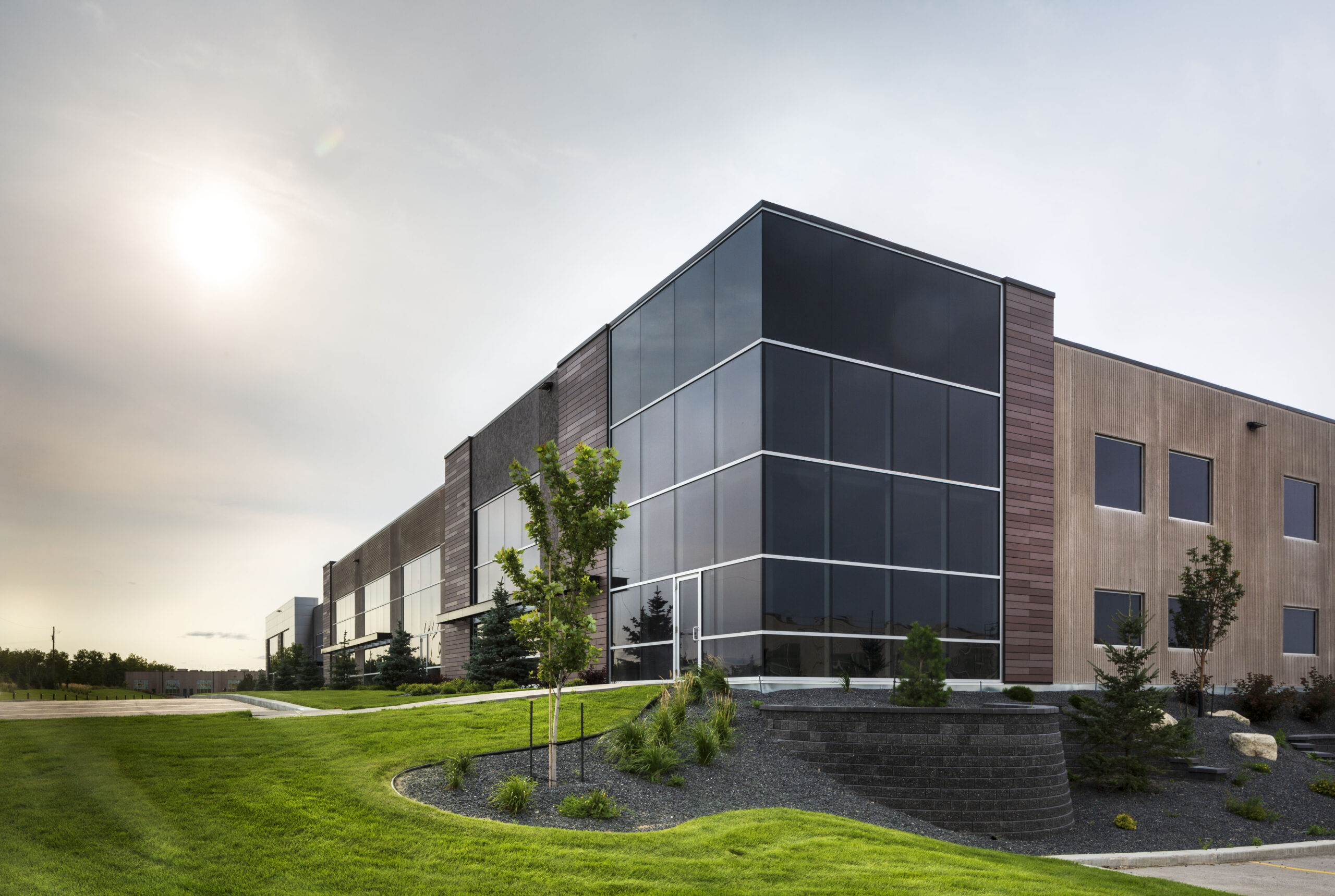 Creating spaces where people want to spend their time is what we do best.